Product Samples
Having product on hand for your customers creates a lasting impression when selling apparel and accessories. Entity Brands has developed an extensive sample and presentation program to demonstrate our product quality.
Returnable Samples
Take advantage of Entity Brands apparel and accessory brands. If there's a specific piece you want to show, purchase a sample at regular price, show it to your client and when returned to us you will be charged a small 15% restocking fee.
Showroom Samples
Stock your showroom with one product that represents the entire colour range. Our showroom samples include an attached swing tag that provides product features and fabric colour swatches/printed guides. Please note this swing tag is professionally attached and cannot be removed.
Free Presentation Boxes
We'll send products or samples to your customers in elegant presentation boxes that include a card to your customer and your business card. The service is free; you only pay for the garment and shipping. Click here for more information.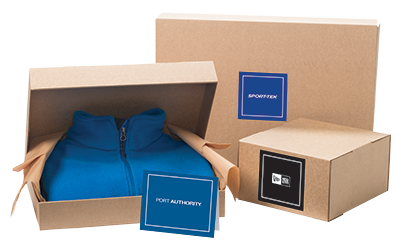 Fabric Swatch Books
Show your clients the fabric quality and texture of products from the following brands:
Port & Company®
District®/District Made®
Sport-Tek®
Branded Hangers
Make your showroom look professional with branded hangers. If you are interested in purchasing branded hangers for your showroom, please be in contact with us!
Need help? Feel free to give us a call on 02 8039 8869 or email sales@entitybrands.com.au